About the project
Diocese of Šibenik tasked us to design digital presence of the Interpretation Centre of the Cathedral of St James "Civitas Sacra", €4 million project funded by EU, aimed at improving the tourist offer of the city. The goal was to immerse visitors into Šibenik's cultural heritage through the construction of this medieval marvel, present events and exhibitions in Palace Galbiani, home of the centre, and be a digital toolbox for more and more visitors coming to the city each year.
The term civitas sacra represents medieval commune of Šibenik. The whole town built the cathedral together – no matter on their background, secular and non-secular, elite, citizens, foreigners and peasants. Thus, it represented the spirit of unity and sense of belonging, realising Šibenik commune as a "sacred city", whose cultural aura turned its citizens into visionaries, enlightened citizens of the world. We've designed the desktop and native experiences to support these principles, with striking images, breathable space and sense of spirit.
There is no unity without diversity
Designing digital presence of UNESCO's World Heritage site Cathedral of St. James made us celebrate our differences through spirit of unity, telling the story of architectural genius and joint effort of the community.
The Cathedral of St. James in Šibenik, UNESCO World Heritage Site, is the most important architectural monument of the Renaissance in Croatia, crown jewel of Catholic Church in Croatia. Visual identity, made by Studio Kocka, drew it's inspiration from master builders and honoured Juraj Dalmatinac as a one the builders of the cathedral and timeless genius.
Using golden ratio, crafted by master builders of medieval times, and geometrical perspective – first used in architecture by the very Juraj Dalmatinac – identity dwells around intersections of different circles, symbols of divine, which pieces work both individually and as a whole. We wanted to transfer the feeling of amazement and humility person experiences entering 30m big cathedral using subtle movement and design system that is built in the classical balance, giving our users enough breathing space to convey with sacral masterpieces and genius of the human mind.
"

God is in the kerning.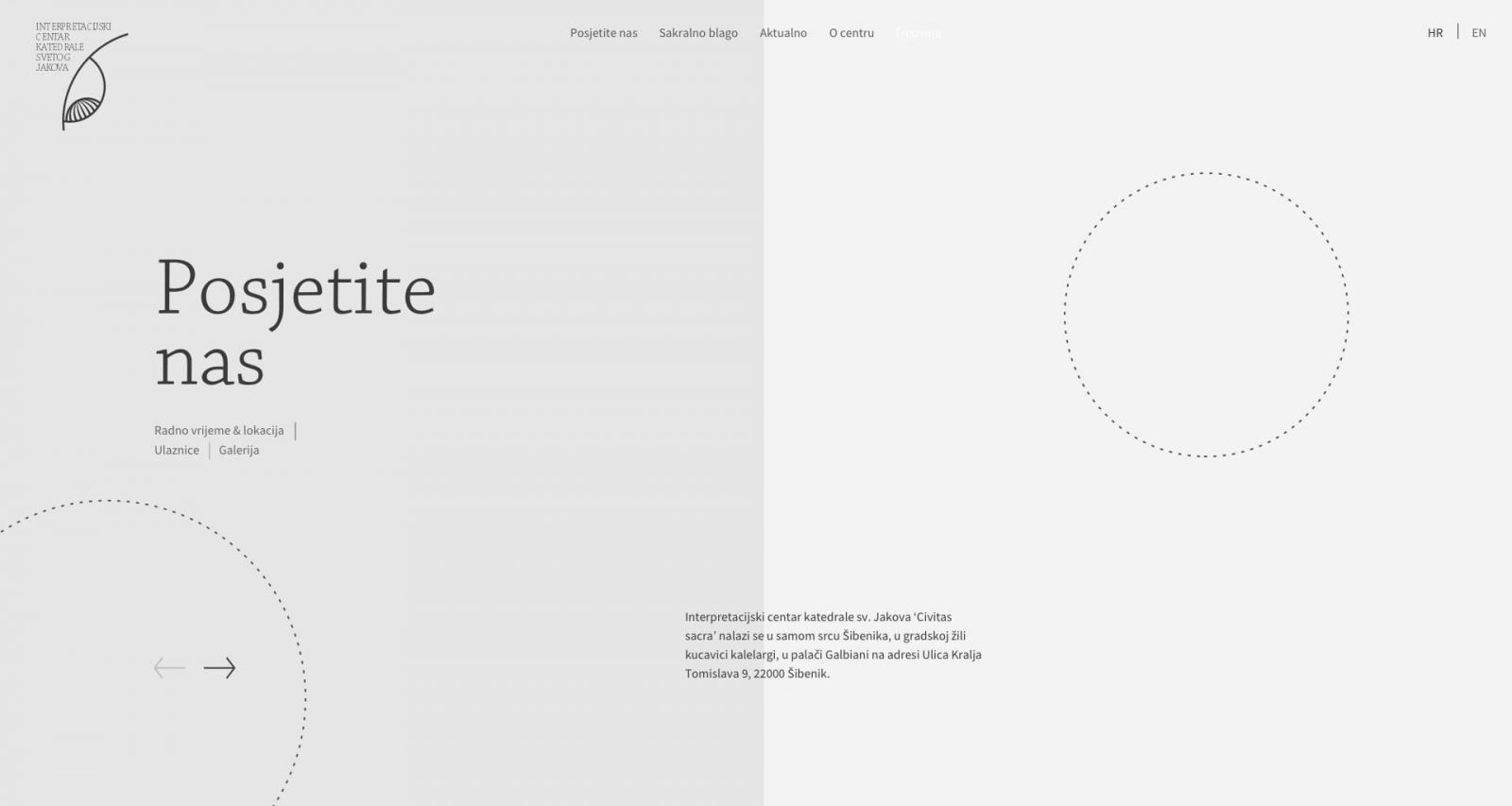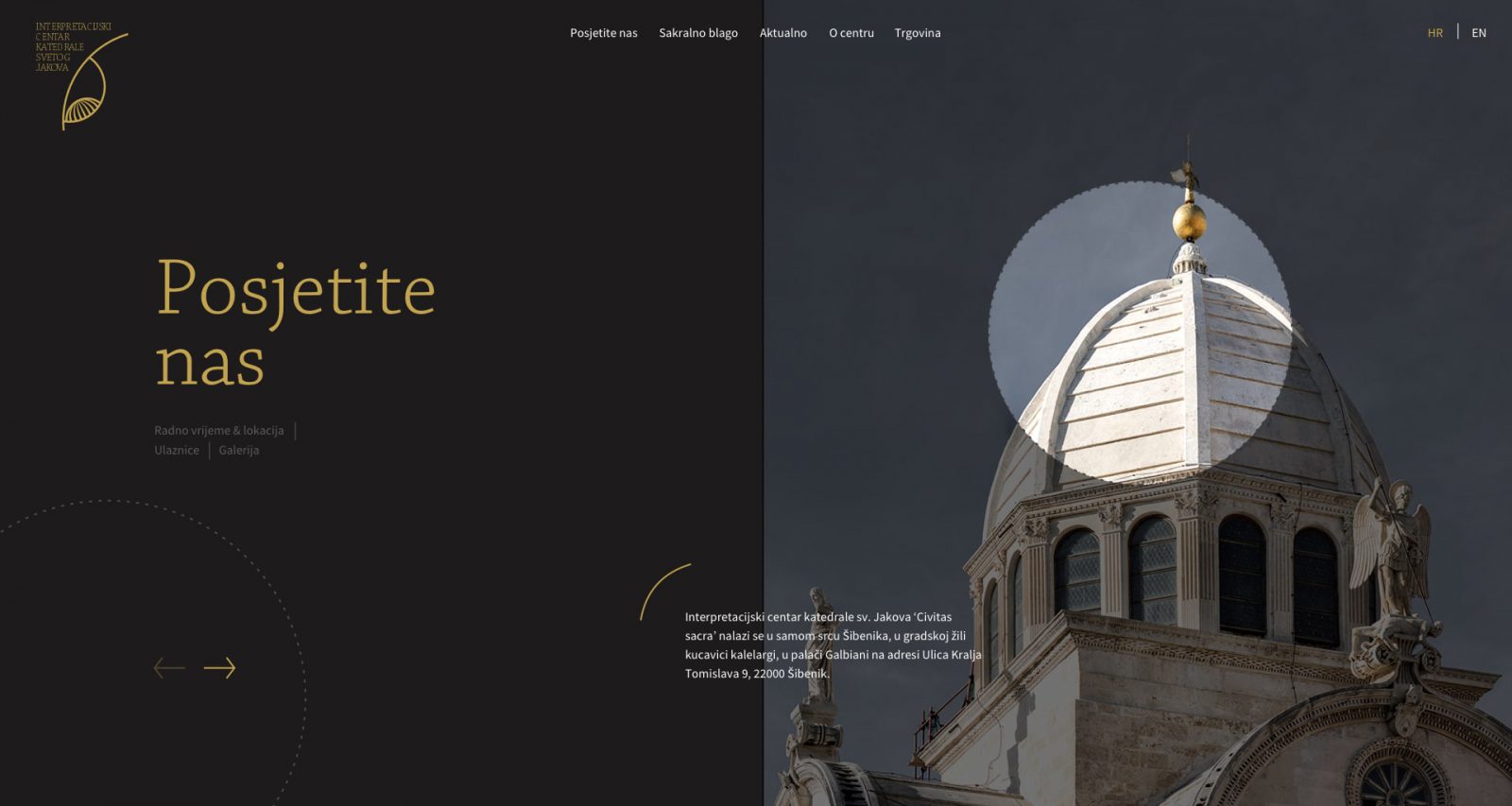 Intricate balance
All the content and all the experience was not only optimised for mobile, but was also crafted for the Android and iOS mobile apps to ensure the same immersive experience you would get on desktop. With the apps, user can interact with cathedral through ground plan with different point of interest, giving them dedicated, app-only content.
As the number of visitors rapidly grows each year, we've made sure that the system can easily scale up. Using open-source CMS, with all pages fully manageable, we've also integrated real time ticketing and payment processing that supports large number of credit cards and different paywalls.